TERMS OF SERVICE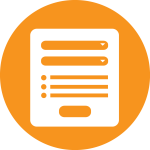 DOMAINS | HOSTING | WEBSITES
Welcome to VisiSPACE.com!
This Agreement (the "Agreement") is a legal agreement between you and VisiSPACE.com ("VisiSPACE") that states the terms and conditions under which you may use the VisiSPACE website. If you use the VisiSPACE website, you agree to these terms and conditions.
1) Trademarks
"VisiSPACE.com" and "VisiSPACE" "are service marks, trademarks or otherwise proprietary to VisiSPACE and may not be used by you for any reason other than as expressly permitted in this Agreement. All other trademarks, product names, company names and logos appearing on the VisiSPACE website are the property of their respective owners.
2) User Provided Artwork and Images
VisiSPACE has the sole discretion to reject any Images that it considers libelous, defamatory, obscene, profane or that infringes on any patent, trademark or copyright of any third party. You agree to not use the VisiSPACE website to create any material that is unlawful, harmful, threatening, abusive, harassing, tortuous, defamatory, vulgar, obscene, libelous, invasive of another's privacy, hateful, or racially, ethnically or otherwise objectionable, or that infringes on any patent, trademark, trade secret, copyright or other proprietary rights of any third party. You represent and warrant to VisiSPACE that you have right to use, copy and distribute each copyright, trademark, service mark, trade name, logo, statement, graphic, artwork, name, photograph, portrait, or picture of any person or any other intellectual property in the way it is to be installed on or otherwise applied to the web site ordered by you from VisiSPACE. You warrant that in obtaining the material and submitting it to VisiSPACE for reproduction, you have not violated the property rights of any third party. The burden of determining that any material is not protected by trademark, service mark, copyright or other proprietary right rests with you. You are solely responsible for obtaining proper permissions and licenses from third parties whose rights may be violated or infringed by the use of any material protected by trademark, service mark, copyright or other proprietary right. A customer may not use any logo or other graphic material in a manner in which may infringe on copyright, trademark, service mark or other proprietary mark.
3) Indemnity
You agree to defend, indemnify and hold VisiSPACE harmless from and against any and all claims, damages, costs and expenses, including reasonable attorneys' fees, arising from or relating to your use of the VisiSPACE website and its hosting or web design services, your violation of this Agreement, or your violation of any rights of another.
4) Intellectual Property Rights of Third Parties
We respect the intellectual property of others, and we ask our users to do the same. If you believe that your work has been copied in a way that constitutes trademark infringement, you may notify us by providing our trademark agent the following information: an electronic or physical signature of the person authorized to act on behalf of the owner of the trademark interest; a description of the trademark work that you claim has been infringed, including the URL (i.e., web page address) of the location where the trademark or logo exists or a copy of the trademark or logo; your address, telephone number, and email address; a statement by you that you have a good faith belief that the disputed use is not authorized by the trademark owner, its agent, or the law; a statement by you, made under penalty of perjury, that the above information in your notice is accurate and that you are the trademark owner or authorized to act on the trademark owner's behalf. Our agent for notice of claims of trademark infringement can be reached at legal@visispace.com or by mail at: Legal Dept.
VisiSPACE
1928 Saginaw Ct.
Oldsmar, FL 34677
5) Billing and Payment Information
It is your responsibility to ensure that your payment information is up to date, and that all invoices are paid on time. You agree to pay for the Services in advance of the time period during which such Services are provided. Subject to applicable laws, rules, and regulations, payments received will be first applied to the oldest outstanding invoice in your billing account.
6) Auto-renewal
Unless otherwise provided, you agree that until and unless you notify VisiSPACE of your desire to cancel the Services, you will be billed on an automatically recurring basis to prevent any disruption to your Services, using your credit card or other billing information on file with us.
7) Taxes
Listed fees for the Services do not include any applicable sales, use, revenue, excise or other taxes imposed by any taxing authority. Any applicable taxes will be added to VisiSPACE invoice as a separate charge to be paid by you. All fees are non-refundable when paid unless otherwise stated.
8) Late Payment
All invoices must be paid within ten (10) days of the invoice due date. Any invoice that is outstanding for more than ten (10) days may result in the suspension or termination of Services. Access to the account will not be restored until payment has been received. If you fail to pay the fees as specified herein, VisiSPACE may suspend or terminate your account and pursue the collection costs incurred by VisiSPACE, including without limitation, any arbitration and legal fees, and reasonable attorneys' fees. VisiSPACE will not activate new orders for customers who have an outstanding balance on their account. Dedicated servers are subject to being reclaimed and all content deleted if you fail to make a timely payment. If you make a late payment we do not automatically reactivate the dedicated servers. Contact VisiSPACE directly after you make a late payment to reactivate the dedicated server.
9) Domain Payments
It is solely your responsibility to notify VisiSPACE Billing department via a support ticket created from https://visispace.com after purchasing a domain. Domain renewal notices are provided as a courtesy reminder and VisiSPACE is not responsible for a failure to renew a domain or a failure to notify a customer about a domain's renewal. Domain renewals are billed and renewed thirty (30) days before the renew date.
10) Fraud
It is a violation of this Agreement for you to misuse or fraudulently use credit cards, charge cards, electronic funds transfers, electronic checks, or any other payment method. VisiSPACE may report any such misuse or fraudulent use, as determined in VisiSPACE sole discretion, to governmental and law enforcement authorities, credit reporting services, financial institutions and/or credit card companies.
11) Invoice Disputes
You have ninety (90) days to dispute any charge or payment processed by VisiSPACE. If you have any questions concerning a charge on your account, please reach out to our billing department for assistance.
12) Content
All services provided by VisiSPACE may be used for lawful purposes only. Transmission, storage, or presentation of any information, data or material in violation of any United States Federal, State or City law is prohibited. This includes, but is not limited to: copyrighted material, material we judge to be threatening or obscene, unlicensed software or files, or material protected by trade secret and other statue. The subscriber agrees to indemnify and hold harmless VisiSPACE from any claims resulting from the use of the service which damages the subscriber or any other party.
13) Examples of non-acceptable content or links
Pirated software
"Illegal MP3's"
Hackers programs or archives
Warez Sites
Child Pornography
VisiSPACE will be the sole arbiter as to what constitutes a violation of this provision.
14) Traffic/ Hits & Web Space
VisiSPACE is pleased to offer our clients optional plans for traffic/ hits and web space. To maintain the integrity of our service the usage of an account for backup or file storage is not allowed as well as the following kind of activities, traffic and usage:
15) Account usage not allowed for backup purposes
Sites with banners, graphics or cgi's running from their domain being used on other domains.
Sites with immense graphic archives or galleries.
Sites offering immense download archives, such as .zip, .tar, .rar, .GZ and so on.
Sites running large chat room gatherings.
Topsites
IRC Scripts and Bots of any kind unless it was explicitly permitted VisiSPACE management
Proxy scripts/anonymizers
Image hosting similar to Photobucket, Twitpic, Imageshack and others
AutoSurf/PTC/PTS/PPC sites
IP scanners
Bruteforce Programs/Scripts/Applications
Mail Bombers/Spam Scripts
Banner-Ad services (commercial banner ad rotation)
File Dump/Mirror similar to Rapidshare and others
Audio Streaming with more than one or two streams
Escrow, Bank Debentures, Bank Debenture Trading programs and sites
High-Yield Interest Programs (HYIP) or related sites
Investment Sites (FOREX, E-Gold Exchange, Second Life/Linden Exchange, Ponzi, MLM/Pyramid Scheme and such)
Prime Banks Programs
Lottery sites
MUDs/RPGs/PBBGs
Hacker focused sites/archives/programs
Sites promoting illegal activities
Forums and/or websites that distribute or link to warez/pirated/illegal content
Fraudulent Sites of any kind
Mailer Pro hosting sites
Sale of any controlled substance without prior proof of appropriate permit(s)
Sites using more than 20% of any system resource including but not limited to CPU, RAM or Disk
If you do not qualify for unlimited traffic/hits, your account may be required to be upgraded, or VisiSPACE may move your site to a different server, to reduce the load on the server you are currently residing. VisiSPACE will be the sole arbiter as to what constitutes a violation of usage limitations. At any time VisiSPACE may move your site to a different server, to reduce the load on the server you are currently residing.
16) Disclaimer
VisiSPACE shall not be responsible for any damages your business may suffer. VisiSPACE makes no warranties of any kind, expressed or implied for the Services. VisiSPACE disclaims any warranty of merchantability or fitness for a particular purpose, including loss of data resulting from delays, delivery failures, wrong deliveries, and any and all service interruptions caused by VisiSPACE or our employees.
17) Backups and Data Loss
Your use of the Services is at your sole risk. VisiSPACE backup service runs once a week and overwrites any of our previous backups. Only one week of backups are kept at a time. This service is provided only to shared and reseller accounts as a courtesy and may be modified or terminated at any time at VisiSPACE sole discretion. VisiSPACE does not maintain backups of dedicated accounts. VisiSPACE is not responsible for files and/or data residing on your account. You agree to take full responsibility for all files and data transferred and to maintain all appropriate backup of files and data stored on VisiSPACE servers. Any shared account using more than 20 gigs of disk space will be removed from our off site weekly backup with the exception of databases continuing to be backed up. All data will continue to be mirrored to a secondary drive to help protect against data loss in the event of a drive failure.
18) Chat Rooms
VisiSPACE does allow clients to install their own chat rooms. However, these tend to be large system hogs and may fall into the usage limitations clause. We do provide a html based chat room that runs without hindering the performance of the machine for others. You are free to run your own chat script, as long as it does not hinder server performance.
19) Background Processes/ Programs
VisiSPACE may allow programs to run continually in the background, these are considered on a one to one basis and a extra charge may be incurred based on system resources used and operational maintenance needed.
20) Cron Jobs.
VisiSPACE does allow Cron Jobs to be conducted on our servers.
21) IRC
VisiSPACE currently does not allow IRC or IRC bots to be operated on our servers.
22) Multiple Connections
Multiple telnet and ftp sessions are allowed, on a single hosting account.
23) Idle Timeouts
VisiSPACE may disconnect any idle connection to the network.
Average timeouts are:
FTP - 300 seconds
Telnet - 2 hours
24) Commercial Advertising – Email
Spamming, or the sending of unsolicited email, from a VisiSPACE server or using an email address that is maintained on a VisiSPACE machine is STRICTLY prohibited. For general reference, we consider spam any email that is sent to more than 10 people at a time that did not ask for it to be sent to them. VisiSPACE will be the sole arbiter as to what constitutes a violation of this provision. Opt-In email is acceptable, as long as Opt-Out/Removal request are fully honored. Please make an effort to limit outgoing mail on your account to no more than 5000 pieces per DAY and no more than 20 pieces per minute. Many times we have seen sites push over 1000 emails in one hit, this causes extreme server loads and prevents other people from accessing server services. Large mailings are preferred to be sent from the hours of 12AM - 8AM EST. Sites with large mailing databases, need to be placed on dedicated server or VPS platform.
25) Server Abuse
Any attempts to undermine or cause harm to a VisiSPACE server or customer of VisiSPACE is strictly prohibited. VisiSPACE will pursue legal action to the fullest extent for all abuse of the VisiSPACE Network.
26) Suspension/De-Activation
If any terms or conditions are failed to be followed it will result in grounds for account suspension or de-activation. , VisiSPACE reserves the right to remove any account without prior notice. If VisiSPACE deactivates your account(s) for violating policy, your will forfeit your rights to a refund...and none will be given. No refunds for advance payments, on de-activated accounts. Normal policy is a warning first, and account de-activation the second offense. Serious offenses may cause immediate de-activation.
27) Limit of VisiSPACE Responsibilities
VisiSPACE does not warrant the accuracy, adequacy or completeness of the information and materials on the website and expressly disclaims liability for errors or omissions in this information and materials. No warranty of any kind, implied, express or statutory, including but not limited to the warranties of non-infringement of third party rights, title, merchantability, fitness for a particular purpose or freedom from computer virus, is given in conjunction with the information and materials. In no event will VisiSPACE be liable for any damages, including without limitation, direct or indirect, special, incidental, or consequential damages, losses or expenses arising in connection with this site or use thereof or inability to use by any party, or in connection with any failure of performance, error, omission, interruption, defect, delay in operation or transmission, computer virus or line or system failure, even if VisiSPACE, or representatives thereof, are advised of the possibility of such damages, losses or expenses.
28) Amendments
VisiSPACE may at any time amend or modify this Agreement upon notice to you. Notification may be provided by posting on the VisiSPACE website. The proposed amendments or modifications will be effective 30 days from the date specified in the notice. If you do not agree to any such amendments or modifications of this Agreement, your sole remedy is to stop use of the VisiSPACE website.
29) Governing Law
This Agreement shall be governed by the laws of Florida, without giving effect to any principles of conflict of laws, and, where applicable, by federal law. You hereby irrevocably consent to the exclusive jurisdiction and venue of the courts in Pinellas County, Florida, U.S.A.
THANK YOU FOR USING VISISPACE WE APPRECIATE YOUR BUSINESS